In an act of what was either incredible cynicism or remarkable hubris, I started thinking about how to improve the Grammys months ago. But after watching brother and sister baby geniuses Billie Eilish and Finneas stack up trophies for their genuinely brilliant, haunting album When We All Fall Asleep, Where Do We Go? I began to reconsider. Maybe the Grammys had figured themselves out, finally. Maybe they'd taken off their nostalgia goggles and at long last achieved a clearer sense of where music is going.
Then I remembered the other three (or was it ten?) hours of the ceremony.
There are few things in this world more precious to me than music, and there is no annual event more consistently disappointing to me than what is supposed to be Music's Biggest Night. The gap between what I love about music and what the Recording Academy believes is worth showcasing about music seems to widen steadily every year, and what has resulted is a bloated, disjointed and hollow production with little to no respect for the audience it is supposed to be entertaining.
I am far from alone in my critique. In fact, complaining about the Grammys in the aftermath these days is about as boring as the show itself. But it's worth noting that an increasing number of artists have expressed feeling alienated by the Grammys as an institution. While accepting his award for "Best Rap Song" last year Drake all but grimaced in distaste, using his time on stage to point out the inherent ridiculousness of measuring works of art against one another, and questioning how much validation can be derived from one golden gramophone anyway. At this year's Clive Davis pre-Grammy party, Diddy slammed the process even further, detailing the disrespect with which hip-hop has traditionally been treated. Sunday night's biggest winner, the aforementioned Billie Eilish appeared increasingly horrified as she came closer to completing her sweep of the four major categories– though this may have had more to do with anticipating the inevitable backlash perpetuated by vengeful Arianna Grande fans.
Still, it's not what you want.
The Grammys have a clear and historic problem with diversity, a current struggle for relevance, and now pressing concerns regarding their very legitimacy. These are all serious issues that will require real introspection from the parties in power, transparent decision making and big structural change.
All of which are beyond the scope of this blog, to be quite honest. As someone well outside the music industry I can only begin to guess at where the rot might lie and how it can be counteracted. However, as a person who would shove music in alongside physiological needs like water, food and shelter at the base of Maslow's hierarchy of needs, I have plenty of ideas for improving the ceremony itself.
A caveat: I have produced zero shows in my lifetime. I was once the stage manager for a sixth grade nativity play but I am not sure how many applicable lessons I learned there. Still, with the boundless enthusiasm of someone with no regard for costs, logistics or practicality, I present to you my four ideas for fixing the Grammys as an entertainment experience.
Make them current
My guiding principle in this whole exercise is that the Grammys, an event designed to celebrate an entire year of musical output, should strive to be more like noted YouTube channel AnDyWuMUSICLAND. For the past six years, the Tawainese producer behind this account has been editing annual compilations of the year's top pop songs into lengthy mixes that evoke the same fondness you feel looking at photos from an old vacation. I remember that! And that! Could have done without that one to be honest! Oh look, my favorite!
In contrast, watching the Grammys often feels like looking at the photos your friend took while on vacation with you, except he was drunk and distracted much of the time and mostly took pictures of places nobody remembers and people whose significance he forgot. And also he mixed in a bunch of pictures from his dad's vacation to the same spot 26 years ago.
So much of the music of 2019 was unique and interesting, unfortunately not enough of it was represented on stage Sunday. I was happy to see both Lizzo and Billie get to have their shine, alongside Tyler the Creator and Little Nas X, but the inclusion of some other acts felt at times irrelevant (Camilla Cabello's tribute to her father– sweet, but why?) and at others bizarre (Common rapping over a number from Fame? Aerosmith and Run-DMC shaking things up by performing "Walk This Way" at entirely opposite pitches?) and overall gave the impression that the show was put together based primarily on whoever's agents were first to return the Grammys' calls.
Not all of it was bad, but these were spaces that should have been filled by artists who were actually meaningful in 2019: Taylor Swift. J. Cole. Vampire Weekend. Travis Scott. Lewis Capaldi. Post Malone. Ed Sheeran released like, five hundred collaboration projects last year and any one of them would've been more appropriate than the Aerosmith thing.
What are we doing, Grammys? You can't go around declaring things the "Best of the Year" and in between serve us substandard, inconsequential fare. Do the work of identifying the artists, songs and trends that defined the year you are supposedly saluting, and then scrap everything that isn't that.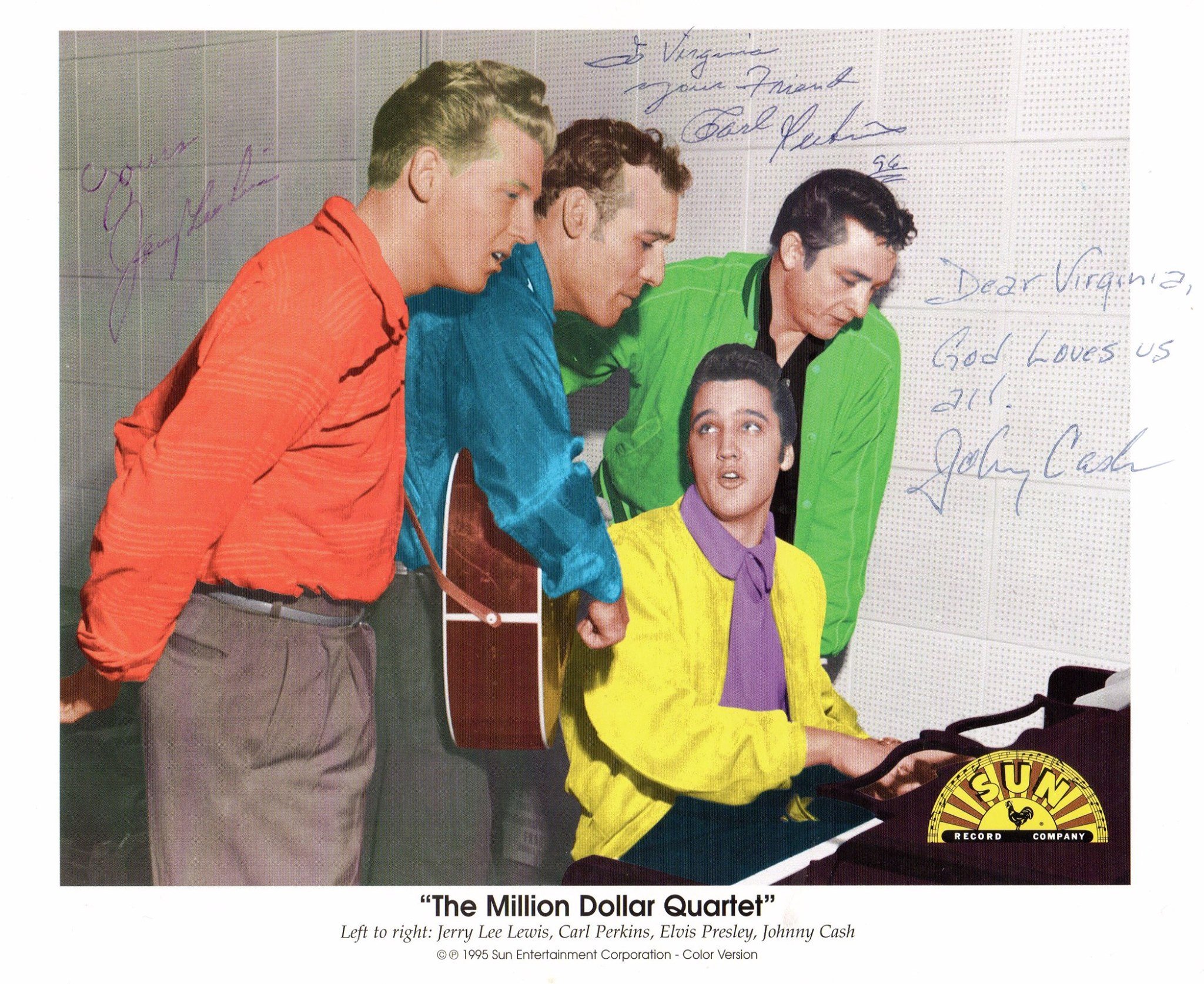 Make them historic
For all I've talked about commemorating 2019's idiosyncrasies, the fact is that music isn't made in a vacuum. Our playlists today owe a massive debt to the songs and sounds of the past, and the Grammys should look for ways to recognize this.
Typically people criticize the Grammys for being too enamored with yesterday, for trotting out stale acts to appease their older, whiter, male-er voting body. I am not asking for more of this, to be clear. Nostalgia for the sake of it is a little pathetic, and anyway, I can only watch so many legends perform as diminished ghosts of themselves before I start questioning the nature of my own mortality, panic, and tune out completely.
I'd still like to see tributes though. Tributes are actually something the Recording Academy has traditionally done well. I will never forget watching Elvis Costello, Dave Grohl & Bruce Springsteen come together to honor the punk rock genius of Joe Strummer in 2003 or Jennifer Hudson's 2012 rendition of "I Will Always Love You", a hastily put together homage to Whitney Houston who had died only the day before.
There were so many milestones and anniversaries worth paying tribute to at this year's show which, like a lousy lover, the Grammys either ignored or forgot. It's been 70 years since Sam Phillips launched Sun Records, aka the label that introduced us to Elvis Presley, Roy Orbison and Johnny Cash– surely the Academy could have scrounged up a few country stars to recognize something so foundational to the genre. 50 years since the release of Van Morrison's Moondance, The Guess Who's American Woman, Simon & Garfunkel's Bridge Over Troubled Water— were none of these worth remembering? 40 years since John Lennon died and U2 debuted. 25 years since Tupac Shakur became the first artist to release a number one record while in prison. Also 25 years since Oasis changed the fundamentals for both campfire sing-alongs and would-be seductive college boys everywhere by bringing us "Wonderwall".
I think it's important for a big cultural institution like the Grammys to remind both artists and music fans alike of the rich tapestry that backdrops everything being made today, a tapestry that they're contributing to with every song they write, every album they fall in love with.
Plus, I really wanted to hear somebody perform songs from Moondance.
Make them collaborative
Retiring Grammy producer Ken Ehrlich gets a lot of shit for his unwavering commitment to creating "Grammy Moments", the intergenerational duets that are usually sprinkled throughout the ceremony. While it's true that this entire piece could be construed as me throwing tomatoes at Ken Ehrlich, I won't join that particular chorus of boos here.
Because I love a good Grammy Moment. Whether it's Kacey Musgraves and Maren Morris singing with Dolly Parton or Daft Punk and Pharell Williams mashing up their songs with Stevie Wonder, I have nothing but support for the concept of seeing a metaphorical passing of the torch play out on screen.
All I ask is that more care be put into selecting the combinations of the old and the new. Two years ago Elton John and Miley Cyrus performed "Tiny Dancer". Cool– I love both of those performers and I am a human being with a functioning soul, so of course I love that song– but why exactly did this need to happen? What significant idea were the Grammys trying to express?
Grammy Moments– and for the record, we really don't have to keep self-aggrandizingly calling them that– should be opportunities for us to watch icons exist on the same stage as the contemporary artists they have directly influenced. I would love to have seen Trent Reznor celebrate the enduring impact of his 90's industrial sound with his heir apparent Billie Eilish. Or a dreamy, slightly witchy duet between Lana Del Rey and Stevie Nicks, who have collaborated in the past but never, to my knowledge, on stage.
That should be the motivation for whoever is architecting these partnerships; to create something that has never been done before. Something the audience cares about, something that matters across the generations that separate the two stars. A performance that inspires fans of the older artist to give this new kid a try, and for current fans to dig back in the archives to learn more about all that came before.
Make them international
I get that a main knock on the Grammys is that they are already too long, and that it would be logistically impossible to represent all of the unique music scenes that are thriving around the globe. But in the internet age, where streaming and social media make it easier to discover international artists than ever before, to not have any real representation feels a little like someone who has the means to do so choosing not to use their passport.
To be fair, these Grammys did feature a performance by Rosalía, a Latin popstar who has been steadily growing in popularity since 2017. Progress. But there is so much exciting music being made outside of New York and LA that is deserving of the exposure that only comes on the Grammy stage.
Stormzy, the grime MC out of London, was omnipresent on the UK charts last year. That he wasn't a participant in this award show will seem absolutely ludicrous to future music historians. Similarly, from what I can tell, Nigerian singer Burna Boy has dominated the airwaves of West Africa with a completeness that is comparable only to how the New England Patriots have dominated the AFC East. How cool would it have been to introduce him to a North American audience– his performance could even have been tied in with a production from the underrated, African-influenced record that Beyoncé produced to complement the Lion King reboot. Grammys, I am giving you these billion dollar ideas for free.
Of course, you can't talk about international music in 2019 and not highlight, bold and underline K-pop (or Korean pop, to the uninitiated). In truth, this is not a world I have fully investigated yet myself, not because I doubt the bops, but because figuring it out feels frankly overwhelming. There are so very many groups, and each of them has so very many members, and I just haven't found my entry point yet. But so many other people have, to the point that K-pop has become one of the fastest growing trends in music. The Grammys appear to at least tentatively recognize this: they did invite K-pop boyband and kings of the internet BTS to perform for approximately 27 seconds with Lil Nas X. This is almost certainly an underrepresentation of an important part of the zeitgeist, and another example of the Grammys missing the mark.
The best part of being a music fan is the act of discovery, whether you're listening to the radio, flipping through milk crates in secondhand record stores or browsing playlists on Spotify or Apple Music. The Grammys should relish their role of aiding this discovery, of bringing the masses new music they might not have found independently. For the Academy to exclude what's happening in other countries, in other continents, or in other languages is an appallingly myopic attitude. If you're going to crown things the best in the world, you really ought to invite the rest of the world.
Without a doubt, I will be watching the Grammy Awards next year. No matter how many complaints I might have or how valid they might be, it's still an important night to me. In fact, most of my criticism comes precisely because of how highly I regard the Grammys. It's a night about celebrating music after all, and I could no sooner turn away than I could leave the house without a pair of headphones in my pocket.
But what I'm asking of you, Grammys, is to tell me a better story. Who mattered this year, and why? How did the possibilities of music expand and push forward? What songs will we insist on one day playing for our grandchildren? These might sound like pompous, sentimental, potentially even self-indulgent questions. But the truth is that you are a famously pompous, sentimental and self-indulgent institution, so I feel like I've given you plenty to work with.