I am searching for the literary device that might be big enough to convey exactly how much I love the Winter Olympics.
Some similes: My love for the Winter Olympics is as fervent as a hand over a heart during the opening notes of O Canada. As devoted as the athletes themselves are to their training regimens. As eternal as the final minutes of a hockey game can seem when your team is clinging to a one goal lead and the other team's net is empty.
Some analogies: The Winter Olympics are like Christmas to me, except better, no offence intended to Jesus Christ, because they only come around once every four years. The Winter Olympics are like the Super Bowl to me, except better, no offence intended to Tom Brady, because the excitement lasts for two entire weeks.
I would make an attempt at a sonnet or a haiku, but poetry has never been a natural gift of mine, and also not enough words rhyme with "podium". Anyway, my point has probably been made. The Winter Olympics are my favorite thing.
Specifically, Team Canada at the Winter Olympics. Snowboarding, figure skating, curling, ski-cross, 2-man bobsled, 4-man bobsled— I will watch anything so long as it features a competitor swathed in a maple leaf. I will devour any human interest content that the CBC packages into their Olympic coverage, any tales of an athlete's supportive grandparents or the small towns that are rallying around them in their moment of glory. I will wear red every day until the closing ceremonies. I'll drink untold gallons of Tim Hortons hot chocolate, and pour maple syrup on food that might not necessarily need it.
Traditionally, most Canadians have had a complicated relationship with the concept of patriotism. Living next door to the country that has historically waved its flag with the most panache, we've naturally viewed ourselves as being more reserved, more low-key. That shifted forever with the 2010 Vancouver games, where the combination of getting to bask under the glow of the international media's spotlight while cheering the unprecedented success of our athletes—including the all-time Winter Olympic record of 14 golds—emboldened many of us to practice some flag waving of our own. Suddenly, there were new parts of our national identity to articulate and celebrate: Canada, land of beautiful mountain vistas, iconic red woollen mittens, and people who move super fast on ice and snow.
Ardent patriotism is still not a feature of daily Canadian life. On the whole, we remain fairly reserved and low-key. But every four years, there is occasion once again to drape ourselves in red and white (and burgundy, this year, thanks to Lululemon), to bring our mittens together in thunderous applause. It's a singular feeling of excitement that no writer's tool can properly reconstruct, but perhaps song lyrics will do: with glowing hearts, we see thee rise, the True North strong and free.
10. Men's hockey
I must begin my Anticipation Index by first noting a grave disappointment: once again there will be no NHL participation in the Olympic hockey tournament. This means that once again, we as a society are being deprived the opportunity to watch Sidney Crosby and Connor McDavid join forces on a power play unit, and considering Sidney is already 34 years old, we might not ever get the chance again. This is personally devastating to me. All I have wanted for many years is to experience my own version of the Gretzky to Lemieux pass from the 1987 Canada Cup. And yet, this universe rebuffs me again and again.
Without NHL talent, Canada's medal prospects take a bit of a hit, but the roster is still peppered with names to get excited about— from young prospects like Owen Power and Mason McTavish, to the NCAA's "shut-out king" Devon Levi, to captain Eric Staal, veteran of Vancouver 2010 and the 2006 Carolina team that won the Stanley Cup. Sure, I will remain distraught about the missing generational players, but the Olympics have never been about the names on the back of the jersey. They're about the maple leaf on the front.
9. Ice Dance in a post-Virtue/Moir world
The Office managed to find a way to continue on after Steve Carrell, as Cheers once had to do after Shelly Long, and as Homeland had to after Damien Lewis. Somehow, we must also persevere through our first Olympics without Tessa Virtue and Scott Moir.
The greatest ice dancing team of all time, we watched the saga of Tessa and Scott play out over twelve years and three Olympics. They debuted in Vancouver 2010 where they collected their first gold medals and instantly became Canada's sweethearts. The silver medal they had to settle for in Sochi 2014 was a darker chapter, wherein they were betrayed by their coach and shortchanged by some dubious judging. But PyeongChang 2018 heralded a triumphant return: one last dance, two gold medals, and the shared title of being the most decorated figure skaters in Olympic history.
It was a fairytale ending, but most importantly, it was an ending. Tessa and Scott are retired now, and watching an Olympics without them will be a little unsettling, but this great rock stops spinning for no one and so we'll have to search for new sweethearts, new stories, new fairytales that have only just begun.
8. CBC's Olympic Headquarters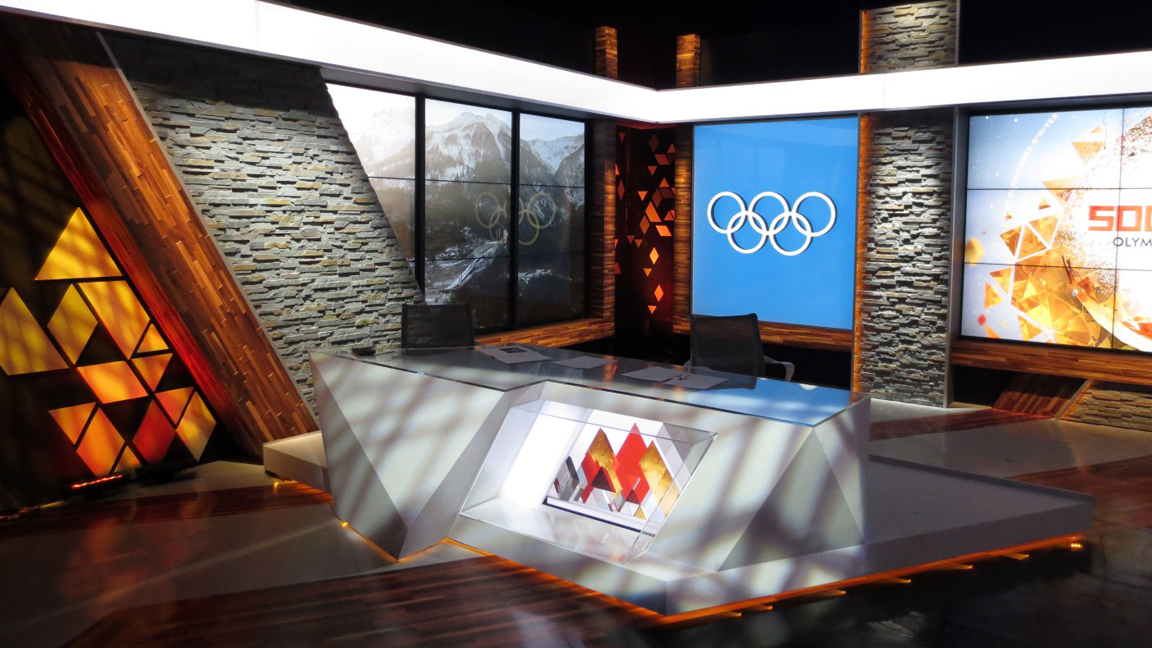 Binge watching any television show can have the strange effect of making you feel like you actually live on that set, which can consequently have strange side effects of its own. When I've binged Gilmore Girls, it made me feel cozy and autumnal. The time I watched five episodes of Jersey Shore I felt in need of a shower. It's an understudied psychological thing. During these next two weeks, I will surely feel like my true home is the set of CBC's Olympic Headquarters, right next to Scott Russell behind his anchor desk. In the past, the CBC has done an admirable job of making their studio feel at once like a warm and inviting cabin and also a hub of activity, where all the big names of the day will eventually pass through. I'm confident they'll pull off more of the same this year and I cannot wait to move in.
7. A return to Curling form
Curling has been an Olympic sport since Nagano 1998, which means it has been featured in six different Games, and until 2018, Canada had earned a medal each for men's and women's in all of them. In Pyeongchang? Nothing. It was a moment of great national crisis. The Americans had won men's gold. If curling is a Canadian national pastime, mercilessly mocking the sport of curling seems to be an American one. How humiliating.
So I am putting my trust and faith in skips Jennifer Jones and Brad Gushue to restore our national honor, as well as the natural order of the universe.
6. Women's Hockey
Speaking of redemption.
Barring some sort of metaphysical shift or supernatural interference, the gold medal game in women's hockey will be played between Team USA and Team Canada, as it has every Olympics since its inclusion (Nagano 98). With six championship clashes and counting, this is certainly the most intensely contested rivalry in all of sports. You can make your arguments for Yankees-Red Sox, Alabama-Auburn, or Liverpool-ManU, but at least all of those teams can find competitive outlets elsewhere. In women's hockey, it's pretty much just these two teams, and no other country comes close.
The Americans won the inaugural event in 98, then Canada went on to claim four consecutive golds (02, 06, 10, 14) before their streak abruptly ended in 18. I would love to see that pattern repeat itself again with another Canada victory in 22 setting the stage for the next three cycles.
5. Long live The King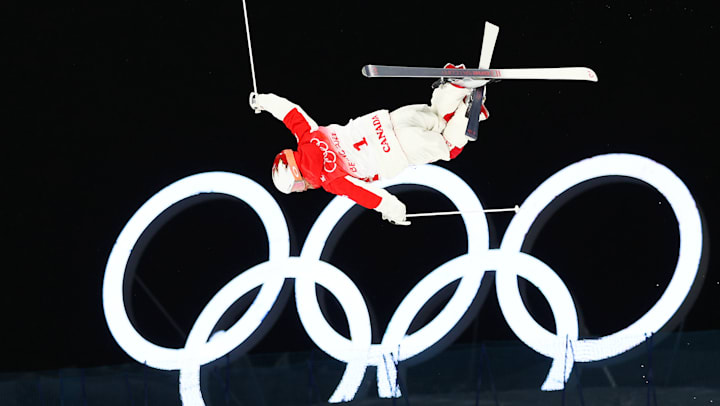 All Winter Olympic sports are well beyond any athletic ability I could even imagine having, but mogul skiing might be the most absurd. To navigate down a run at an incredible speed while maintaining the right balance of tension and flexibility, and intermittently having to take off from jumps and perform ludicrous aerial tricks— it's as achievable to me as watching a fish breathe underwater, or seeing a giant condor take flight. Approximately one million different things can go wrong on any given run.
This is why Mikaël Kingsbury's sustained and consistent excellence in the sport is so impressive. Beijing will mark his third Olympics, and he goes in as the gold medal favorite, after winning silver in Sochi and gold in Pyeongchang. His disciplined approach to his treacherous sport is so reknown, he has been cited as an inspiration by no less than Tessa Virtue.
To compete in this sport at all is outlandish to me, but to excel like The King is out of this world.
4. Cynthipedia
Canadian bobsledder Cynthia Appiah describes herself as a "trivia nerd" in her instagram bio, and while the maple leaf on her tracksuit already secured my affection, knowing she is a fellow Jeopardy! acolyte has ensured my devotion. She is apparently so knowledgable about various subjects that her coaches and teammates have taken to affectionately calling her "Cynthipedia."
More importantly, Cynthia is a Black athlete competing in a historically white sport, and as the team's pilot she holds a position that has been particularly disparate. She was inspired to take up bobsledding after seeing Shelley-Ann Brown, another Black Canadian, compete in Vancouver 2010, and is therefore all too aware of the importance of representation in sports, of how seeing someone who looks like you achieve something makes that achievement feel all the more possible for yourself.
"We are lucky to have a rich Olympic history in Canada because we can look up to so many great Olympians who achieved their dreams through bravery or resilience," Appiah says. "But it's important that people can see themselves in their heroes. I hope my teammates and I can be the same source of inspiration for people watching the Games no matter their background, race or religion."
Cynthia is a Canadian, a Black woman, a trivia nerd, and hopefully after these Olympics she'll also be able to describe herself as an Olympic Champion.
3. Surprises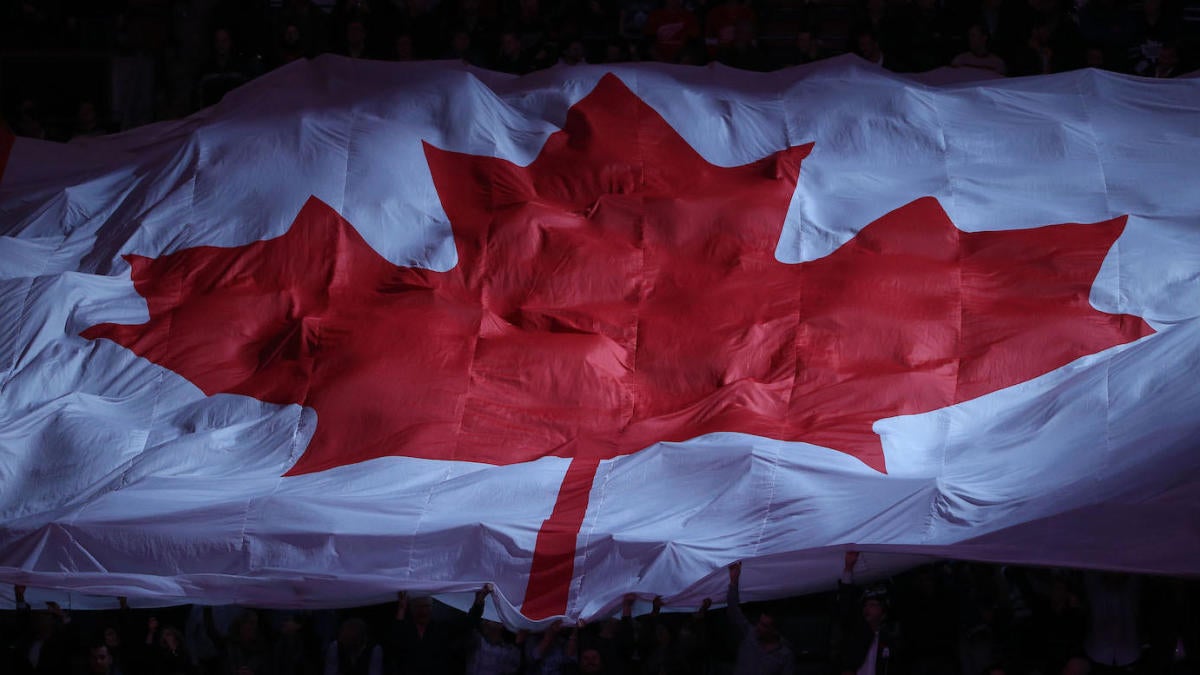 I am reserving this space for the surprises that will surely be a part of the next two weeks of competition— the athletes who are on nobody's radar right now, who aren't subject to breathless media profiles, or getting featured in Gatorade commercials or on Cheerios boxes, but who will meet the moment on their day and perform better than anyone ever expected them to. In truth, these are the winners we all watch the Olympics for, because if every race or tournament went chalk there would be no real excitement. Often the greatest victories are the ones no one saw coming.
2. CBC Montages
Second only to being a published novelist, my dream job is to be in the room with the people who put together CBC sports montages. They are Michelangelos of emotion, juxtaposing clips against lyrics in a way that never fails to make a seismic impact on my heart. Their opener from 2022 has already made me cry. I would feel embarrassed but I'm in good company— in 2018, fresh off their final skate, the CBC team forced Tessa and Scott to watch this sentimental retrospective of their 20 year career, and Scott also wept.
They do excellent work throughout the year on Hockey Night in Canada, establishing the narrative stakes for the teams involved and raising the viewer's investment, but they seem to reach a higher plane when the Winter Olympics come around.
At the end of each day, they'll collect the most important moments across all competitions and edit them into a cohesive story that is punctuated with song lyrics that feel cosmically connected to the events in question. It is marvellous, and it is an especially rewarding gift for those of us who have spent all day on the couch watching these moments play out in real time. It puts a bow on the day, and it makes all of the discrete stories feel like they add up to something bigger.
The Ascension of Mark McMorris
As of this moment I am genuinely unsure that I'll make it through snowboarder Mark McMorris's slopestyle competition with my heart still safely beating inside my chest. I want a gold medal for Mark more than I have wanted anything for another human being that I don't personally know.
Mark is already the most decorated Winter X Games athlete ever, and he's widely considered the greatest snowboarder of all time. He's the first person to have landed a triple rotation in competition, and he already won gold at X Games Aspen just this year. The Olympics however have proved treacherous for Mark— in both of his previous cycles, he was coming off serious injuries. He competed in Sochi 2014 with a freshly broken rib— he'd fallen on a rail just 11 days before. He made it to Pyeongchang 2018 despite very nearly dying less than a year before in a traumatic backcountry accident. And even with these injuries, he won a bronze medal both times.
For the first time, Mark will be at his full power during an Olympic competition, in search of the gold medal that will make his career complete. And I will be holding my breath the entire time, crossing my fingers until they bruise.